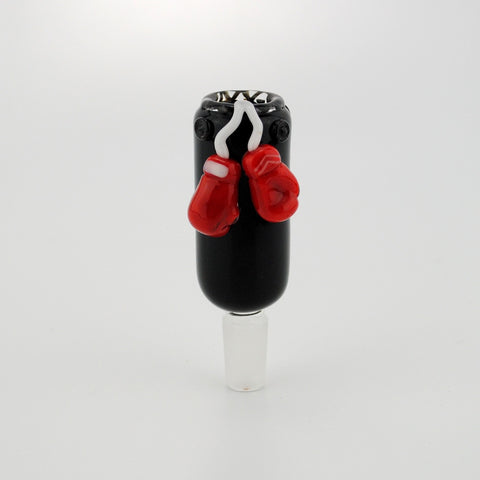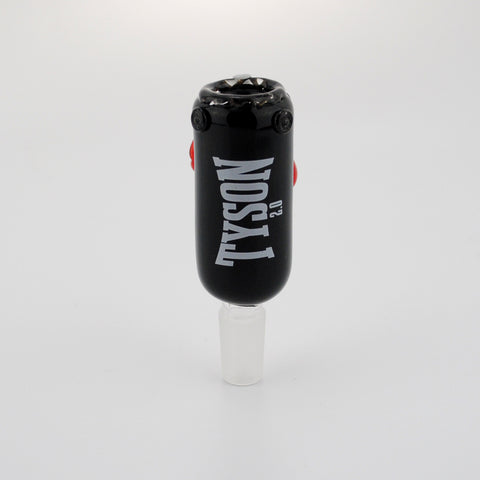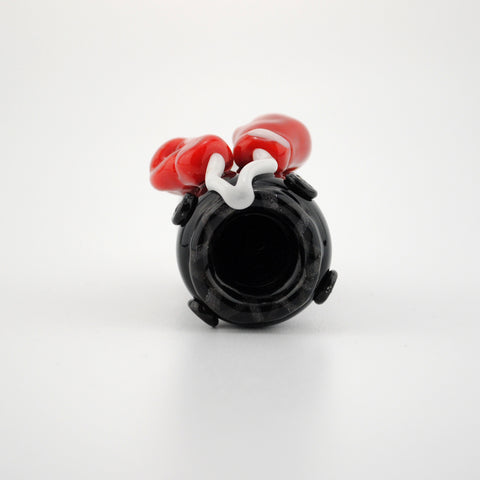 Tyson
Tyson 2.0 Black Boxing Bag - 14mm Slide
$ 80.00
$ 100.00
you save $ 20.00
Black Boxing Bag - 14mm Slide For Waterpipe
Introducing the new Mike Tyson 14mm Slide with Boxing Gloves! This epic slide is designed for serious cannabis enthusiasts who want to pack a powerful punch in their smoking sessions. Featuring the iconic image of Mike Tyson's boxing gloves, this slide is sure to make a statement. 
Crafted from high-quality borosilicate glass, this slide is durable and heat-resistant, ensuring a smooth smoking experience. The 14mm joint size makes it compatible with most standard wateripes, allowing you to easily upgrade your favorite piece with a touch of Tyson flair. Whether you're a fan of boxing or simply appreciate unique and eye-catching pieces, this bong slide is a must-have for your collection.
Not only does this slide look amazing, but it also delivers exceptional performance. The ample bowl size allows for generous herb packing, while the smooth slide action makes for easy clearing. The boxing gloves provide a comfortable grip for easy handling, adding a touch of fun and playfulness to your smoking sessions.
Upgrade your glass game with the Mike Tyson 14mm Slide with Boxing Gloves and add a knockout accessory to your smoking routine. Get ready to pack a punch and enjoy your favorite herbs in style with this epic and one-of-a-kind slide!