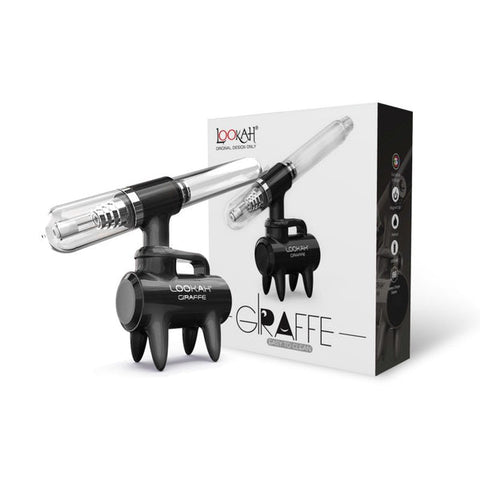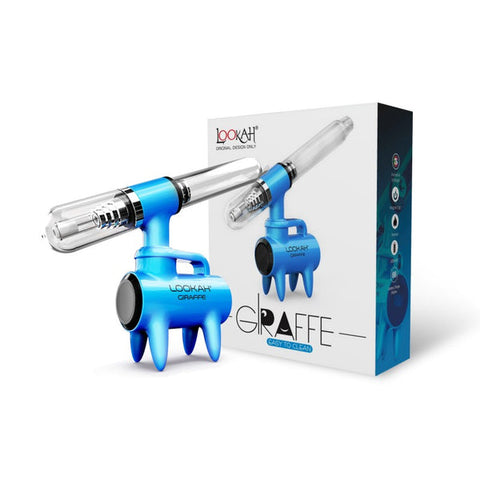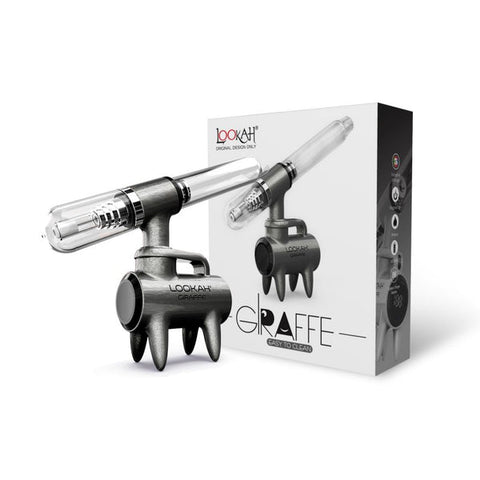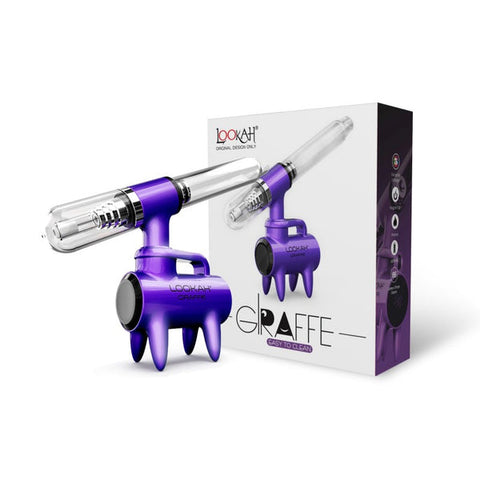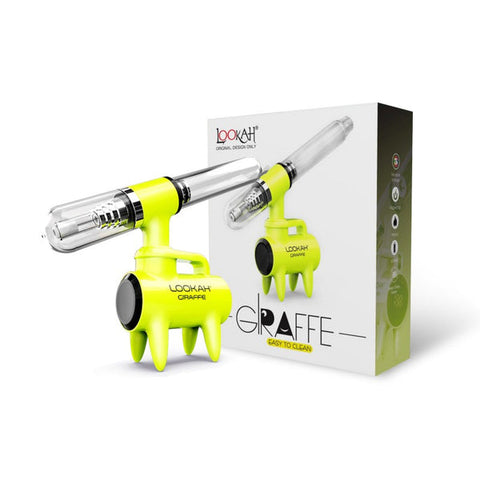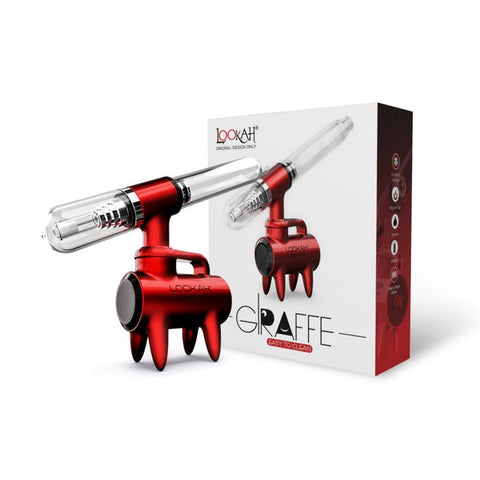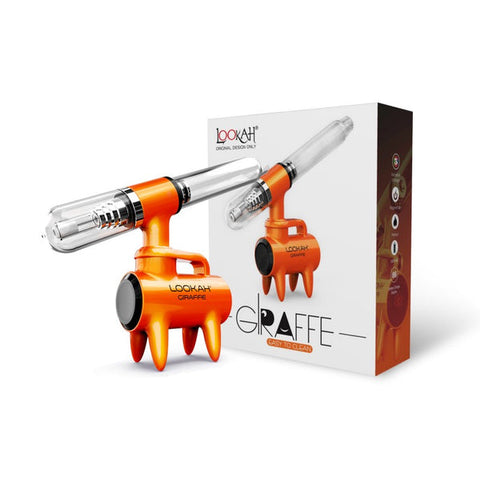 Lookah
Lookah Giraffe Electric Nectar Collector
The Giraffe is a desktop electronic nectar collector with a large 650mAh battery offering plenty of power. A large button on the rear of the device has a display that offers a battery charge in percentage, so you always know just how much power is left. 
The Giraffe battery-powered vape is one of the best electronic nectar collectors on the market. It comes with the Lookah type V quartz coil and benefits from a glass mouthpiece for an unadulterated taste. 
**To ensure the tips last as long as possible, burn all the concentrates off the tip after each use. 
If you allow concentrates to build up on the tip or inside the airways, it can harden and possibly ruin or wear out the tips prematurely. **
**Don't clean the 510 dab tips with the cleaning brush or any liquids/solvents, as this can damage the tip.**
With its cute design and four legs, the Giraffe needs no stand and is always poised and ready to vape.