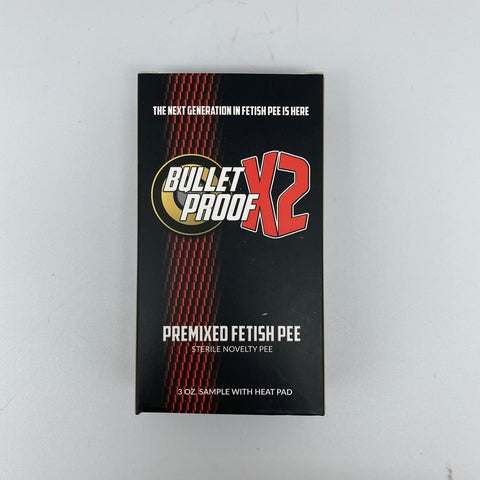 Kulture
Bulletproof X2 Synthetic Urine for Fetish
BC Entities Dr. Green's Field Kit AKA BulletProof X2 Premixed Fetish Pee Kit Sterile Novelty Pee 3oz With Heat Pad
For novelty purposes only.
Contains: Urea and Uric Acid
Contents:
3oz Fake Pee Sample in bottle
1 - Heat Pad
1 - Temperature Strip
Bulletproof X2 premixed fake urine includes a premixed 3 oz. sample, heating element, and temperature strip.
Bulletproof X2 contains Uric Acid.
This product is not intended for use on lawfully administered drug tests and is to be used in accordance with all federal and state laws.
This product is a Novelty / Fetish Item.
5 year shelf life.