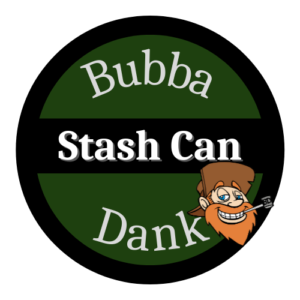 Bubba Dank
Bubba Dank's Stash Can
Bubba Dank Stash Cans are created specially for you: with the finest hardwoods including hard maple and cherry–locally sourced from the Amish nearby.
Proudly made in the USA by hand. Our containers are cut individually on location by craftsmen, not factory-produced.
The internal twin compartment includes two separate stash sides, and is discreetly disguised in the packaging… for stashing tobacco or as needed. There are two sides… get creative with it — you can stash your favorite two kinds of choice tobacco, or reserve one side for chewing tobacco etc… It's all up to you how you use it!
The box also comes with a convenient smoker's bat, packed right in its own middle holder for the tobacco.