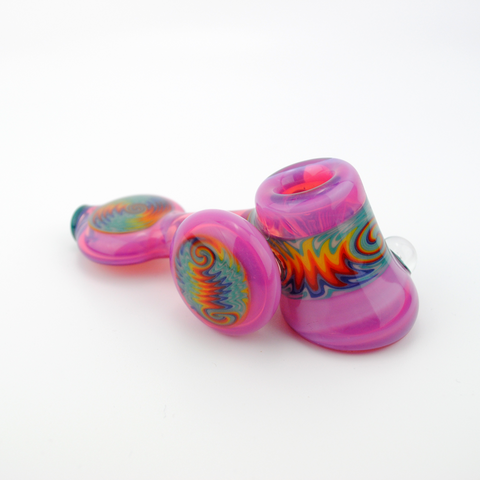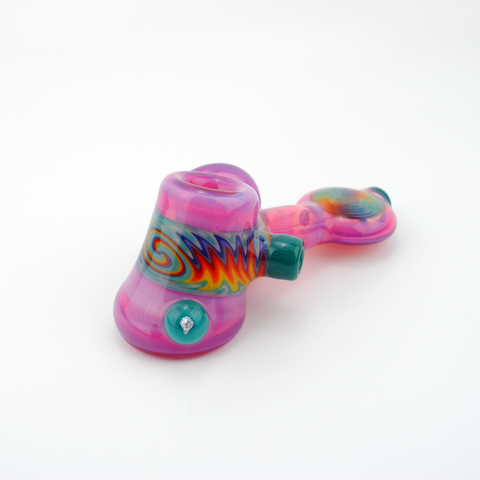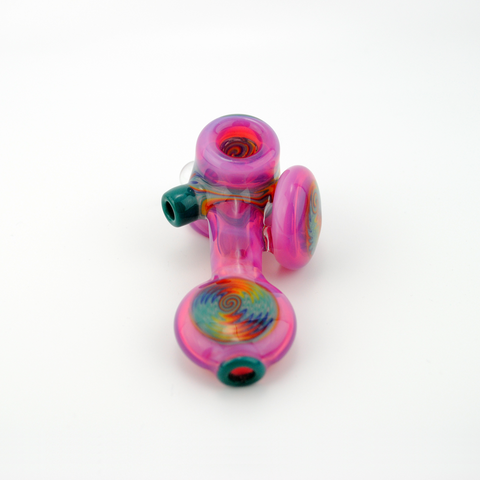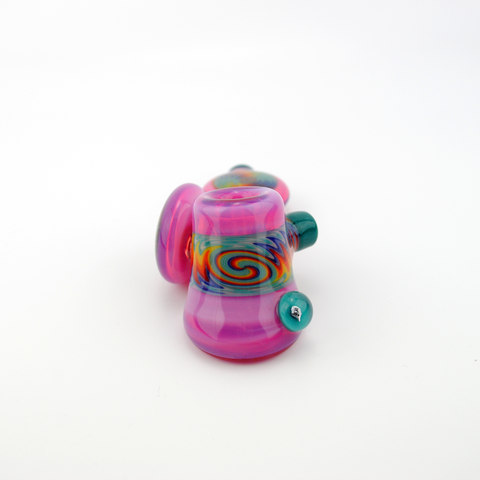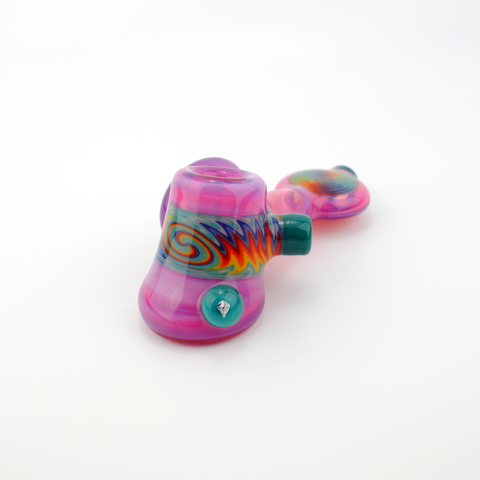 Aaron Uretsky
Pink Wig Wag Hammer
$ 300.00
$ 325.00
you save $ 25.00
The Aaron Uretsky glass hammer pipe is a beautifully crafted smoking accessoryis a unique and visually stunning piece. It is 5 inches long and the perfect size for on-the-go use or for relaxing at home. The pipe features 3 wig wags that add a touch of color and intricate design to the piece. The pink color of the pipe further adds to its elegance, making it a must-have for any fashion-forward smoker.
Crafted with high-quality borosilicate glass, the hammer-style design of the pipe makes it easy to hold and use. This pipe is both durable and long-lasting, ensuring that you can enjoy your smoking sessions for years to come. 
 Whether you're a seasoned smoker or new to the game, the Aaron Uretsky glass hammer pipe is sure to become a favorite in your collection. So why settle for an ordinary pipe when you can elevate your smoking experience with this stunning piece?
About the artist:
Aaron Uretsky @aaronuglass on Social media. Currently blowing glass out of Central PA. Started blowing glass is 2009 in South Lake Tahoe, CA. Sculptural pieces as well as linework are some of my favorite style of glass but I really like exploring as much as I can.